"You have cancer…" are three of the most terrifying words anyone can hear.
And that's what my doctor told me over 30 years ago.  Here's how I survived and why a cancer diagnosis does NOT have to be a death sentence.
Templeton Wellness Foundation is a Comprehensive Collection of My Own Research and Resources to 
Surviving Cancer

Through Holistic and Alternative Medicine.
Watch the latest Survivor Story interviews as James uncovers what these cancer-survivors are doing to successfully fight cancer, defy the odds, and remain cancer-free, vibrant and healthy for life!
James Interviews the Experts
Listen to the top experts in the integrative and functional medicine arena as they bring the latest leading-edge health and healing information to the holistic treatment and prevention of cancer.
Healthiest Restaurants in America
We've scoured the country to find restaurants that offer healthy food options and adhere to strict ingredient, preparation and environmental standards to find smart options for eating out.
We've compiled a complete directory of remarkable resources to help you, or your loved ones in the fight of your life. These resources can provide a path to wellness and the tools to see it through.
10 Things I Do To Stay Cancer Free
30+ Year Stage IV Cancer Survivor James Templeton reveals his unique daily rituals for staying healthy, vibrant and remaining cancer-free for over three decades.
Read James Templeton's personal and endearing story of surviving Stage IV cancer for more than 30 years and the lessons learned from the journey.
For exceptional cancer support, Templeton Wellness Foundation recommends
A community created to help you rebuild the body, renew the soul, and refresh the spirit.
Discover 6 Powerful Foods To Fight (and Prevent) Cancer!
Start your journey to wellness with these "insider secrets". James Templeton, 30+ year stage IV melanoma cancer survivor and founder of the Templeton Wellness Foundation, shares his pick of the six most powerful cancer-fighting foods on the planet.
Latest Cancer
Survivor Stories
Our cancer survivor interviews are intended to share other people's experiences when they are fighting cancer. Learn how they overcame their diagnosis and how you can as well. Holistic Cancer Care options are out there. Learn about theirs today. Templeton Wellness hopes to provide people with resources so they can make the best decision with a combination of holistic, alternative, and modern medicine options.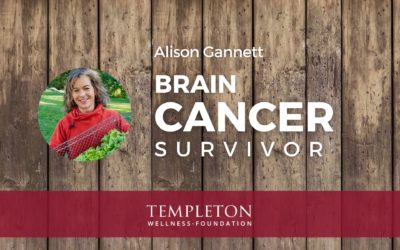 Former World Champion extreme skier Alison Gannett is also a winner and champion in beating a terminal malignant brai...
"Thanks brother JT for sharing these wonderful success stories and information.
Infinite gratitude brother James McCraw for sharing your experience and knowledge. Congratulations on beating this dis-ease.
Your speech is clear and I believe it will improve more in time with your dedication and positive attitude.
Research lions main and B1. Thanks again! Peace and love 🙏"
"Great interview, the best part was at 32:00 where he talks about Occult Cancers and the way you should be viewing your health after 50 or 60 years old. I've been this way since about my mid 40's, I would like to treat my body and health like the blessing that it is. Thank you again James for taking the time to put these interviews together, it is a wealth of knowledge and I really enjoy them."
"Truly one of the most extraordinary, "don't miss" interviews I've ever heard! Thank you for sharing this information and making it available to all of us!"
At Templeton Wellness, we continue to interview experts in the cancer field that favor holistic cancer treatments over the mainstream options that people are familiar with. Cancer treatment should be something you choose that best serves your requests, and give you the best chance to overcome this diagnosis. Click to learn about your holistic and alternative cancer care treatment options. The experts that we interview are trusted experts that have medical backgrounds and aren't simply promoting a new trend.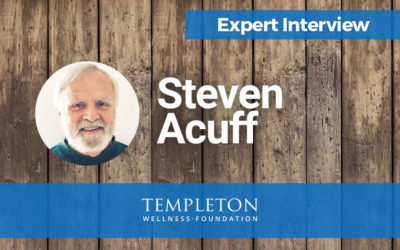 James welcomes long time Longevity Expert and friend, Steven Acuff, as they discuss the macrobiotic way of eating for...
Join James for a fascinating interview about hyperbaric oxygen therapy, or HBOT, with Dr. Paul Harch, a world-renowne...
James welcomes Dr. David Brownstein, a world-renowned expert in thyroid and iodine. Dr. Brownstein believes that iodi...
James interviews Dr. Leonard Coldwell, the bestselling author of "The Only Answer to Cancer: Defeating the Root Cau...
James welcomes back Dr. Ozone for another intriguing discussion about prostate health, including the prevention and t...
In this interview, James interviews Phil Wilson, an expert in far infrared technology and the master distributor for ...
Join James and Brenda as they engage in a fascinating interview focusing in on Brenda's flagship program that is fe...
Join James and Dr. Shallenberger as they discuss the safe and time-tested history of ozone therapy, its amazing benef...
Dr. Ron provides an excellent explanation of how remarkable vitamin C is, both oral and intravenous, in defeating dis...
Join James and Dr. Eslinger as they discuss the exceptional work being done at the Reno Integrative Medical Center wi...
Dr. Tullio Simoncini is an oncologist from Rome, Italy, and has successfully pioneered sodium bicarbonate therapy as ...
Join James and Gaea as they discuss thermography – one of the most accurate ways to access and monitor disease cond...
Latest Cancer Survival
Articles
The articles that we share are another avenue to highlight holistic and alternative cancer treatments that should be known to anyone fighting a cancer diagnosis. These articles are intended to share the knowledge and alternatives that everyone should be aware of when deciding how they will fight cancer. We hope just one article shares some information with you to show what is possible.
Scientists from Johns Hopkins University are among those who have studied cruciferous foods and discovered that this ...
Nagalase is an enzyme that is secreted by every type of cancer. This enzyme enables cancer cells to hide from the imm...
We talk a lot about the importance of a healthy diet and… make no mistake, what you put on the end of your fork is ...
There are over 120 types of brain tumors, determined by the specific brain tissues they affect. What are the early sy...
Breaking up is hard to do, but when you realize your life is at stake, suddenly the choice becomes crystal clear. The...
Think your drinking water is safe just because you live in a municipality in a first world nation like the U.S.? Thin...
If you've read my book, I Used to Have Cancer, you know that I believe that enzymes are one of your best defense me...
Both Keto and Paleo diets have become enormously popular during the past few years – just glance at the covers of m...
Vitamin D, more commonly recognized as the hero for maintaining bone health, is also a ferocious enemy of cancer.
...
Treating ongoing dental issues is not merely a cosmetic issue, but just may be the difference between life and death....
If you grew up eating yogurt, sauerkraut, miso, kimchi, or similar fermented foods, you've done your body a serious...
if you're a smoker living in a home with high levels of radon, you're at 10x greater risk of developing lung canc...
Health Tips

for Fighting Cancer
We have all heard about the medical practices that are meant to help you fight cancer after being diagnosed. What we aim to share here are health habits that can help you fight cancer 24 hours a day. These tips are anything from diet changes, to daily health habits. Utilize these tips so you know what options are available to you outside of traditional medical care. These Holistic and alternative options are meant to supplement many treatments you may already be doing.
If you haven't tried Black Seeds yet, you might change your mind after reading this article.
...
When someone you know is going through a hard time, don't say, "call me if you need anything." Ins...
While plants have the ability to remove several different kinds of pollutants, these plants in particular are known f...
According to the study, the groups eating the most organic food saw the biggest reduction in risk, and even groups wh...
Ask any observant emergency room or psych doctor or nurse and they'll often tell you they dread full moons beca...
According to the study, the groups eating the most organic food saw the biggest reduction in risk, and even groups wh...
I can't always cook from home, sometimes I must travel due to work demands and even our family vacations don...
Q: I can't afford all the supplements you recommend in your book. What can I do? A: Start with the basics!
...
While organic food can be more expensive depending on your location, think of it as a good investment in your health....
Believe it or not, only about 45% of your body is made up of human cells. The rest of your body is made up of massive...
When you're fighting such a serious disease as cancer, it might seem frivolous to go on vacation… yet tha...
Watermelon, a favorite summer fruit, is also a powerful detoxifier. Low in calories (a mere 40 calories per cup), thi...
Meet the Founder
James Templeton
If you or a loved one has cancer, there's reason for hope:
More than three decades ago, when I was just 32 years old, I was diagnosed with stage 4 melanoma. Doctors offered me few treatment options. And even less chance for survival.
That was the beginning of the fight for my life. I pored over stacks of books and medical papers. I dove into alternative health approaches. I met with cancer survivors to hear their stories. I turned the world upside down looking for something, anything, that would give me an edge over cancer. And you know what? I found it.
The thing is though… none of what I found came from traditional medical books or doctors. Instead, my discoveries were rooted in natural approaches and therapies. I've since named these discoveries "The Universal Keys to Health". And if you or a loved one are living with cancer, or you want to cancer-proof your life, then I want to share these "Universal Keys to Health" with you.
I've created the Templeton Wellness Foundation to bring you breakthrough strategies, tools, and inspiration to help you beat and prevent cancer. I'm living proof that cancer does not have to be a death sentence. And I'm honored to walk with you on your own healing journey.
"James Templeton is the real deal.  Learn from his miracle mindset and fight for your life."

MARK HYMAN, MD
#1 New York Times Bestselling Author
Chosen by Publishers Weekly as a Top Pick!
I Used to Have Cancer is James Templeton's memoir—an inspiring look back at his unique journey in overcoming stage 4 melanoma. James shares the various natural approaches he followed to battle his cancer—from diet and supplements to meditation and lifestyle adjustments. You will see first-hand how James' definition of success changed from making money to seeing the next sunrise. And how he continues finding success by reaching out to others to share the lessons he has learned. It's an inspiring story of not giving up when all other avenues of conventional medicine fail. It's about taking control of your life and finding a way back from the brink of death. It's about being able to tell your friends, "I used to have cancer."
Sign up to get alerted to new Survivor Stories, Expert Interviews and more!
"My friend James is a perfect example of the life changing power of truly healing foods. I highly recommend you read his inspiring story and learn how you too can tap into the restorative properties of the right foods and supplements."

ANTHONY WILLIAM Medical Medium
#1 New York Times Bestselling Author
No Results Found
The page you requested could not be found. Try refining your search, or use the navigation above to locate the post.
The Right to Try Act was signed into law on May 30, 2018. It allows eligible patients to have access to eligible investigational drugs. When fighting cancer, it is important to know all your options and what is medically allowed for your treatment. We provide a couple...
read more
How clean is your coffeemaker? And what is the best way to ensure it is KEPT clean to prevent the growth of bacteria, yeast, and dangerous MOLD — the LAST thing you need when battling cancer or any other chronic disease?
read more
Vitamin D is proving to be effective in reducing the severity of COVID-19 infections. Eighty-six percent of all cases among patients with normal vitamin D levels were mild, while seventy-three percent of cases among patients with vitamin D deficiency were severe or critical.
read more