35+ Year Stage IV Cancer Survivor, James Templeton, reveals his alternative approach to treatment, and why a cancer diagnosis isn't a death sentence
Order your copy now and get 3 FREE bonus gifts valued at over $59.
100% of proceeds from the sale of this book go to the Templeton Wellness Foundation — my way of giving back to others in need of not only HOPE,  but REAL SOLUTIONS.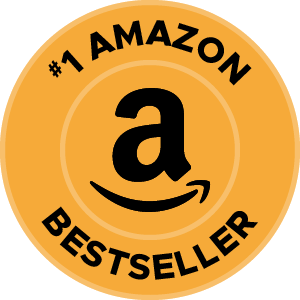 1 out of 2 people will get cancer in our lifetime!
That's why this book is so timely, and so important.  If you or someone you know has been diagnosed with cancer, this book is a must read!  Knowing your options could literally mean the difference between life and death.
"James Templeton is the real deal. Learn from his miracle mindset and fight for your life."
Director, Cleveland Clinic Center for Functional Medicine; Chairman, The Institute for Functional Medicine; Founder and Director, The UltraWellness Center
The "Collagen Connection" James uncovered as a root cause of cancer on his healing journey
The prevention protocol James uses to keep cancer from ever coming back
The special diet James embraced to restore his health, detoxify and rebuild his immune system
Why James started the Templeton Wellness Foundation to research and reveal new advances and treatment options in the fight against cancer
The 10 Supplements James hand-picked that could help prevent or slow down the spread of cancer and the essential supplement literally everyone should be taking daily
The overlooked and ignored importance of enzymes as a potent anti-cancer therapy
I want you to know, without a doubt, that there is hope.
That's why this book is so timely, and so important.  If you or someone you know has been diagnosed with cancer, this book is a must read!  Knowing your options could literally mean the difference between life and death.
35+ Year Stage IV Cancer Survivor
Here's How You Can Get these 3 Bonus Guides FREE Today…
My personal TOP 5 favorite core supplements that I have taken for years (and still take) to keep me cancer-free!
Healthy food can taste good, too! I think you'll like my TOP 10 cancer-fighting recipes. Eat to LIVE, don't just live to eat!
How do I stay healthy? No holds barred… Here's a glimpse of my daily routine. Make your HABITS work FOR you, not against you.
Get the Book + the FREE Bonuses in 2 Simple Steps…
Order I Used To Have Cancer from your favorite bookseller below
Click on the logo of your favorite bookseller below to order your book:
Enter your purchase receipt number in the form below
Complete the form below for instant access to your bonus downloads:
"My friend James is a perfect example of the life changing power of truly healing foods. I highly recommend you read his inspiring story and learn how you too can tap into the restorative properties of the right foods and supplements."
#1 New York Times Bestselling Author
By all standards of success, James Templeton seemed to have it all. He was a highly successful businessman, had a beautiful wife and daughter, and, only in his early thirties, had his whole life in front of him. To avoid the same fate as his father and grandfather, who both died of heart attacks at a young age, James became an avid runner—a passion that he believed helped him stay fit and healthy. Imagine his shock when, during a routine physical, his doctor noticed a mole on his body that turned out to be a melanoma—a dangerous form of skin cancer. The mole was removed immediately and James, who was diligent in his follow-up exams, appeared to be cancer-free—but only for a short while. When the cancer reappeared and had spread, on the advice of his doctor, James followed the conventional medical protocol, which included surgery, and chemotherapy. He was also involved in a clinical trial. When he learned that the treatments weren't working, James was obviously devastated. He had reached a new low point in his life, and as he lay in the hospital bed, he prayed fervently for help. As if by some miracle, help came to James in the form of three different visitors who would change the course of his life—and help direct him on a path back to health. This is a book everyone should have. It will renew your faith in the power of the human spirit.
A fifth generation Texan, James Templeton tapped into his fighting spirit and became an over 30-year cancer survivor who healed himself from a terminal diagnosis with the use of alternative medicine and healing modalities. As the visionary founder of Uni Key Health Systems and the Templeton Wellness Foundation, James has since utilized his wisdom and experience to helping others achieve optimum health and wellness. His latest book, I USED TO HAVE CANCER (Square One, April 2019) is his memoir chronicling his amazing journey back to health. He is also the co-author of Your Body Knows Best. Now a resident of the Pacific Northwest, James dedicates much of his time to living a healthy lifestyle and inspiring others to do the same. He also enjoys outdoor activities and spending time with family and friends.